As part of our relentless pursuit to help you create successful and engaging fundraising initiatives with your community, here are the latest additions to Pledge It.
#1: Raise more money per participant through fundraiser automation!
Participants are often unsure how to ask friends & family for donations. They also struggle to monitor who donated and who needs a 'friendly reminder' to make their gift.
We've created a simple and powerful experience for participants to 'automate' how they ask for donations. Participants can 'invite donors' by adding email addresses of people they'd like to ask for support and Pledge It will send emails on their behalf, asking friends and family to give. Pledge It will also monitor who donates and gently remind anyone who may have missed the initial invitation to ensure participants don't miss out on any donations! And there's a simple dashboard so participants can track everything in real-time from their phone. On average, participants using 'fundraiser automation' raise 43% more and are consistently at the top of fundraising leaderboards!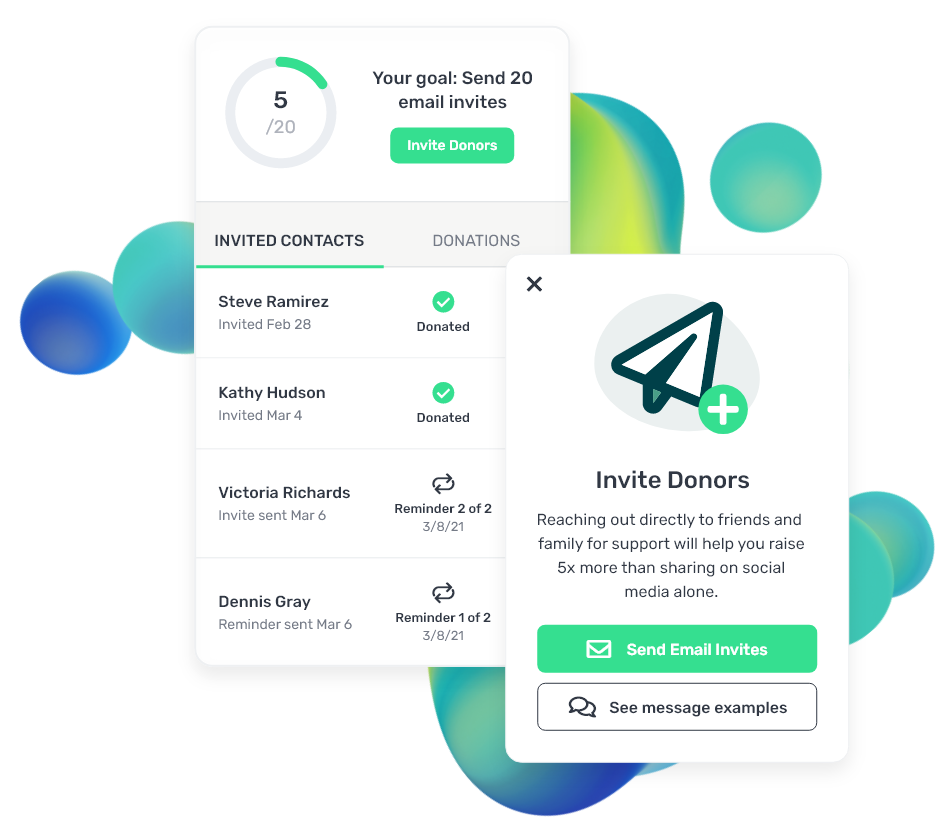 For participants who prefer to contact friends and family directly, we also provide simple, pre-built messages that participants can edit and quickly text or email to potential supporters.
#2: Participants can 'super-charge' their stories with activity from fitness apps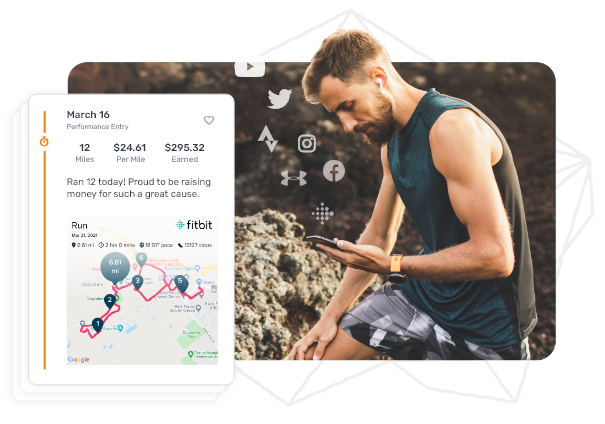 Participants can share more engaging stories with their donors by posting physical triumphs from their favorite fitness tracking app, sharing social media posts or uploading photos and videos. These personalized stories allow participants to keep their micro-community of donors updated on their fundraising progress by sharing physical activity along with their passion for your cause. Through Pledge It's expanded fundraiser updates, participants can:
Post links to activities from fitness tracking apps including Fitbit, Strava, MapMyRun and many others
Share posts from any social media platform including Facebook, Instagram, TikTok, Twitter and more
Share videos or post photos directly from a participants' phone
All updates are instantly posted to a participant's fundraising page and seamlessly shared with donors, who can 'like' the updates stay engaged throughout the fundraising journey.
#3: Connect fundraising dollars to your mission
Inspire donors to give more and fundraisers to raise more by connecting fundraising dollars directly to your organization's impact. A clear statement, such as 'Every $200 raised feeds a family for a month,' immediately connects your audience to the cause and the people they are helping.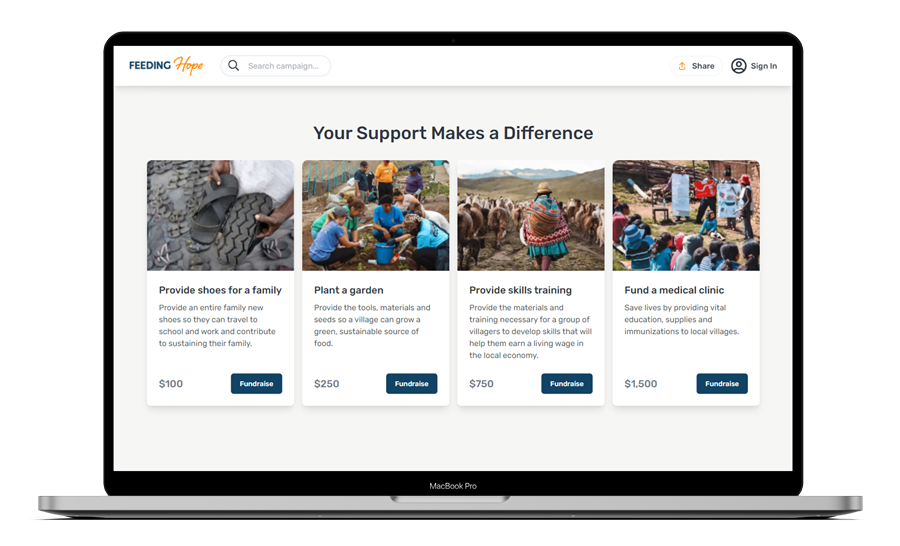 Our newest impact stories allow you to tie fundraising dollars directly to the impact have on your mission. You can share your story through a compelling message and a clear call-to-action tailored to your audience. You can also group multiple impact stories together so fundraisers and donors can see how different dollar amounts benefit your organization's mission.
If you'd like to learn more about these updates or other improvements we've made, schedule a time to talk with us!