PLEASE JOIN ME IN SUPPORTING TERMINALLY ILL CHILDREN AT MY NFL PRO DAY BY PLEDGING FOR EVERY BENCH PRESS REP I COMPLETE.
---
I was introduced to the Outdoor Dream Foundation by a close family friend and one of the centerpieces of the foundation, Captain Stan Elrod, who was killed in the line of duty in 2020. I have been working with them for over 5 years now and it has truly been a life changing experience.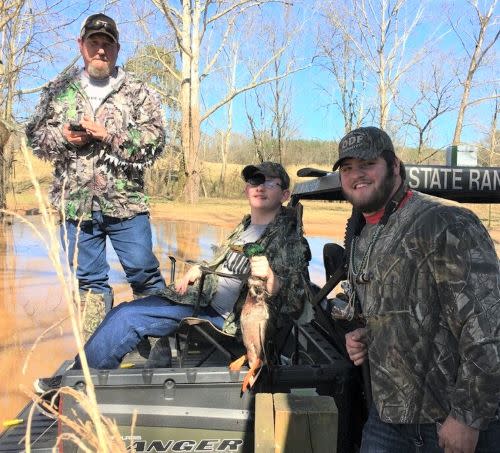 Outdoor Dream Foundation grants outdoor adventures to children and youth under 21 years of age who have been diagnosed with terminal or life-threatening illnesses. With the goal of connecting kids and families suffering from chronic or terminal illness with the outdoors, since 2004, more than 1,000 kids have been impacted by outdoor adventures.
As I take the next step toward achieving my NFL dream, I am excited and humbled to use my performance at my NFL Pro Day to support Outdoor Dream Foundation. It is important to me to use this great opportunity to positively impact others. Please join me in making dreams come true for terminally ill children!
---
THANK YOU!
Thank you for your support of my campaign and of Outdoor Dream Foundation. I'll be training extra hard knowing that with your pledges, every rep is more money raised in the fight to make dreams come true for kids who need it most.
Please don't forget to share this campaign and your support on social media (Facebook, twitter, instagram, etc.).
Sincerely,
Ben Cleveland
---
Please also check out the Element Sports 2021 Pro Day Challenge to see the important causes that my fellow Element NFL Rookies are supporting through their Combine performances.