NO ONE SHOULD FACE PANCREATIC CANCER ALONE
In 2014, my grandpa lost his battle with pancreatic cancer. I saw first hand the devastating toll that it took on him. I took an oath to honor him, his life and his battle, every day and every step along my journey, on and off the field. Now, as I take this very important next step toward my NFL Dream, I've made the decision to use this great opportunity and platform to do just that. Join me in supporting the Pancreatic Cancer Action Network (PanCAN) by pledging a donation for every inch of my vertical leap at the 2018 NFL Combine.
Founded in 1999, PanCAN is dedicated to fighting the world's toughest cancer. In their urgent mission to save lives, they attack pancreatic cancer on all fronts: research, clinical initiatives, patient services and advocacy.
---
THANK YOU!
Thank you for your support of my campaign and of Pancreatic Cancer Action Network. Every little bit helps, and I'll be training extra hard knowing that with your pledges, every inch is more money raised in the fight to double the pancreatic cancer survival by 2020.
Please don't forget to share this campaign and your support on social media (Facebook, twitter, instagram, etc.).
Sincerely,
Allen Lazard
---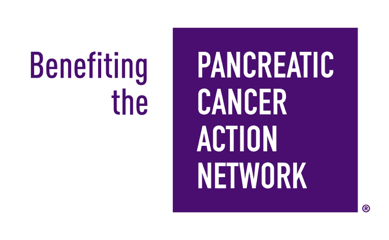 ABOUT THE PANCREATIC CANCER ACTION NETWORK
The Pancreatic Cancer Action Network (PanCAN) is dedicated to fighting the world's toughest cancer. In our urgent mission to save lives, we attack pancreatic cancer on all fronts: research, clinical initiatives, patient services and advocacy. Our effort is amplified by a nationwide network of grassroots support. We are determined to improve patient outcomes today and to double survival by 2020