What's up, Arizona! My wife Olivia and I are so thrilled to join the Diamondbacks family and call Phoenix our new home. I'm really excited about this season, and I'm looking forward to teaming up with y'all and getting strikeouts in the process. I'm working on something that ties my performance on the field with a cause I really care about off the field—and thanks to generous matching grants, every dollar I raise for this campaign equals $22!!
Before I tell you about the campaign, I want to let you know that I'm donating $5,000 to get things started, which means that we'll already have $110,000 going towards it! I'm also going to pledge $46 per K, which means every strikeout I throw raises over $1,000! I really hope you'll consider joining me on my 22X Campaign and I'll be giving away some cool rewards and prizes for those of you who do. Thanks for your support!
– Luke #24
ABOUT MY 2019 CAMPAIGN AND THE ROHINGYA CRISIS IN BANGLADESH: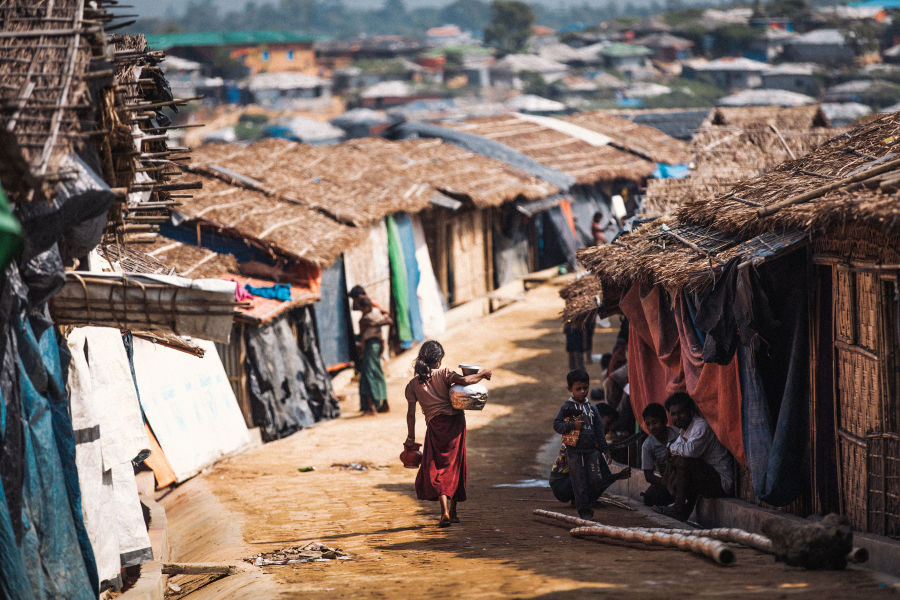 Violence and ethnic cleansing have forced almost 700,000 Rohingya refugees to flee into Bangladesh since August 2017. While the existing humanitarian assistance is effective, isn't scaled to meet the huge demands of the population. The needs far outweigh the resources for the size of this crisis. A lot of refugees and their host communities are suffering from disease and infections, which are making it even more difficult for them to withstand the harsh conditions of the camp. Young children—especially those under the age of five—face a real threat of dying from diarrhea and malnutrition. The problem is made way worse from a lack of safe drinking water. Since the refugees can't leave the camps to get jobs or access services like healthcare, they're basically limited to the humanitarian assistance within the camps.
The organization that I trust and have been working with for the last two years, Food for the Hungry (FH), is working with their partners to bring primary healthcare to people in these camps. This includes treating patients every day and saving lives. Another important part of the program is hygiene and disease prevention and treatment education to the refugee and host community families. Health facilities will be stocked with highly skilled healthcare professionals from Bangladesh, as well as volunteer doctors and nurses from around the world. The facilities will be stocked with life-saving supplies like gloves and bandages that help prevent the spread of infection. FH and their partners will also work to integrate mental health support and counseling into their medical health services.
Please join me in helping these people in need!
Thanks to the incredible work you're help make possible through Food for the Hungry, USAID and other partners have committed to multiplying every dollar you give 22x to provide:
Every $1 becomes $22 to provide medical aid and hope!
Your generosity will help provide resources like medicine, medical supplies, construction materials and meet other needs through the end of 2019. Your pledge today matched with mine will help to save lives in Bangladesh, ensuring that these vulnerable people have their immediate health care needs met—as well as preventing disease and saving the lives of children under five.
Click here to hear one of the stories and see why Olivia and I are so moved to help out.
---
SPECIAL REWARDS
All Prizes are awarded once the $ threshold is reached or directly donated