Please join me in paying it forward, and promoting social inclusion and kindness, by making a donation.
Each week during the regular season, the NFLPA #CommunityMVP program recognizes one player who has demonstrated a commitment to making a positive impact in his community. I am honored to have been chosen as the Week 5 NFLPA Community MVP, based on my efforts renting out a drive-in movie theater for over 200 families with children who have developmental differences and special needs. Each vehicle received play packs with sports equipment like balls, jump ropes and masks. I couldn't be there in person due to COVID, but I provided a special written message for all of the kids, while also bringing out the police and fire departments to do special presentations to promote police-youth relations. Then all the kids played a socially distant game of Simon Says. I was able to join via Zoom to speak and interact with the kids and their families before they watched the movie.
In recognition of this honor, the NFLPA has kicked off my Be a Playmaker campaign by making a $10,000 to The Playmakers Organization. I am also pledging $100 for every Buffalo Bills win this season. This is your chance to become a Community MVP with me by making your donation.
Anyone who makes a donation will be entered to win my signed, game-used gloves
---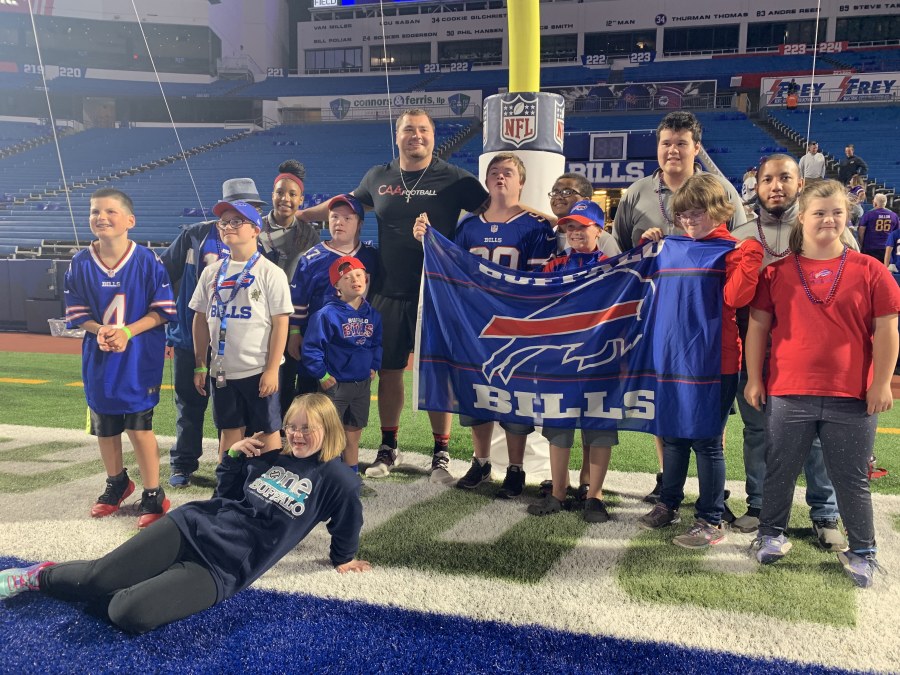 WHO YOU'LL BE SUPPORTING
The Playmakers Organization promotes social inclusion and kindness–like the act of paying it forward–with year-round programs and activities for our "Playmaker Pups," giving kids with developmental differences and special needs the opportunity to play sports, be on unified teams with other at risk youths, and share experiences they would not likely have otherwise.
We coach kids to celebrate others' successes, that it's okay to fail and get back up. We help them find courage, make new friends, be part of a team, increase their physical fitness, feel the joy and spirit of healthy competition, and so much more. We want all kids to learn, to practice, and to know that regardless of your different abilities, you can always find a way to help others.
And that's what being a Playmaker is all about.
---
THANK YOU!
This campaign goes beyond football. It's about giving to those who truly need and deserve our support. Thank you for supporting my cause and all of your support throughout my career!
- Harrison Phillips