Please join me in promoting diversity, inclusion and gender equality through innovative literary programs by making a donation.
Each week during the regular season, the NFLPA #CommunityMVP program recognizes one player who has demonstrated a commitment to making a positive impact in his community. I am honored to have been chosen as the Week 8 NFLPA Community MVP, based on my efforts leading a student essay contest with the National Youth Foundation in support of anti-bullying. In recognition of this honor, the NFLPA has kicked of my Empower Youth campaign by making a $10,000 to National Youth Foundation. This is your chance to become a Community MVP with me by making your donation!
Anyone who donates at least $100 will receive a signed copy of the winning book!
---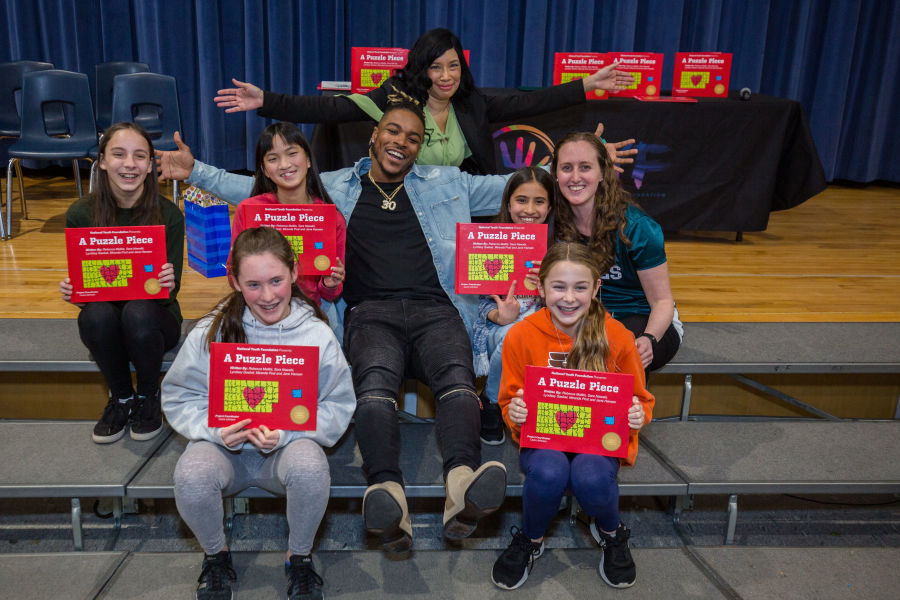 WHO YOU'LL BE SUPPORTING
Founded by Black women with a vision for change, the mission of the National Youth Foundation is to promote diversity, inclusion and gender equality through innovative literary programs. The foundation has four core programs.  First, NYF created the Amazing Women's Edition competition for students to share stories of heroines in their communities.  This is the only national student book competition focused on gender equality.  Second, collaborating with professional athletes from the NFL, NBA and MLB, the National Youth Foundation administers the Student Book Scholars team writing contest. The focus of this writing competition is kindness and anti-bullying. Third, NYF visits underserved cities and towns across the country and collaborates with community centers and schools to host diversity-focused Youth Writing Workshops.  Fourth, led by a youth volunteer who was deeply impacted by the killings of Breonna Taylor and George Floyd, NYF supported the creation of a national poetry and art program on why Black Lives Matter.
---
THANK YOU!
This campaign goes beyond football. It's about giving to those who truly need and deserve our support. Thank you for supporting my cause and all of your support throughout my career!
- Corey Clement