This brand new hospital in Haiti needs operating expenses
The past year, though our family foundation, the 2535 Foundation, my wife, Jenny, and I provided the financing for a hospital in Haiti. Once, the dream of a young orphan named Wisland, the Centre Hospitalier Idadee was built in the Cap Hatien region of Haiti.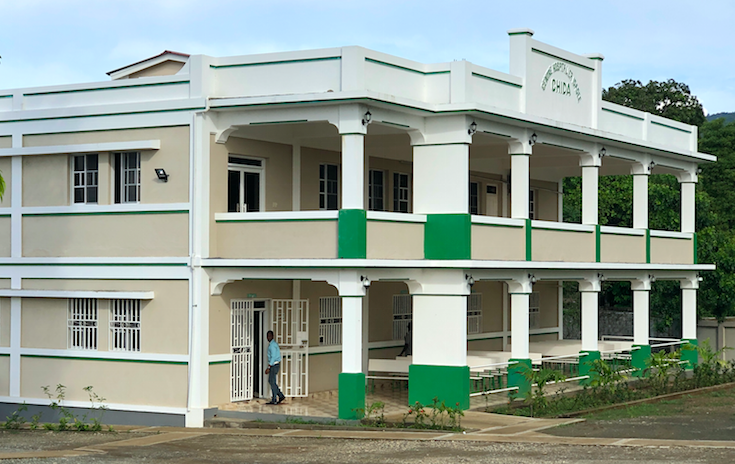 (The Centre Hospitalier Idadee - CHIDA, Above)
We visited the hospital in January and it was incredible to see, firsthand, what can happen when our ability to financially support projects meets up with a dream.
Today, 60-120 people a day are treated at this hospital, and it provides the only emergency room within a 45 minute drive for thousands of people.
Now that it is built, we are committed to keeping it running. This is why I am donating $555 (Up to and at minimum, $100,000) for every strikeout I record this year. Our dream for this campaign is to raise an additional $300,000 to cover the entire expenses for one year. I know that if we all lean in and put our minds on it, we can do it!
I will be offering once in a lifetime experiences, autographed merch and game used gear to people who help support this mission.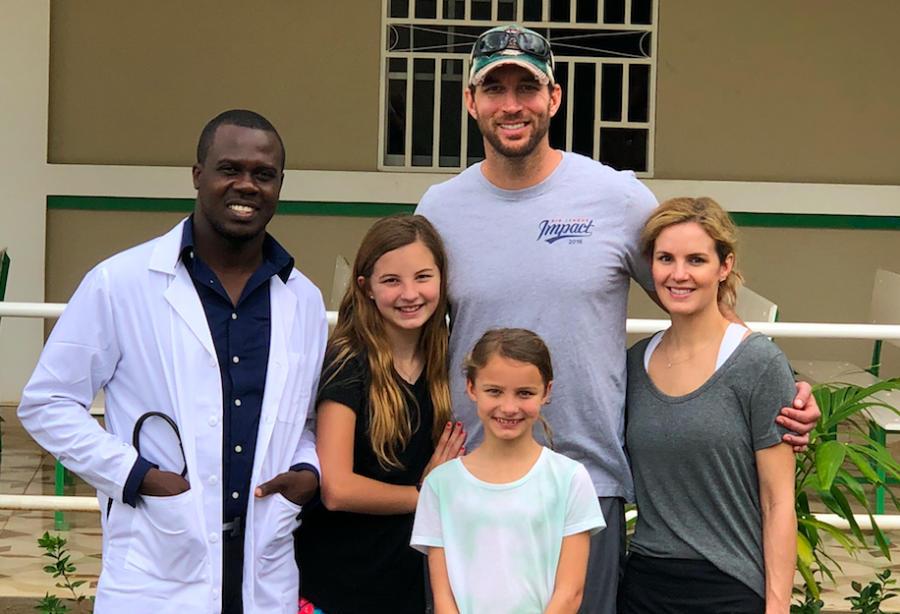 (The Wainwrights and Dr. Wisland in front of the Centre Hospitalier Idadee)
You can join us now! By adding your pledge to mine, you will be taking the mound with me every game I pitch!
---
---
SPECIAL REWARDS
Every pledge is entered into my monthly grab bag drawing that will include game-used gear, autographed cards, and other prizes.
Any pledge of $0.50 per strikeout or $90 will receive a limited-edition custom Striking Out Poverty t-shirt in our team colors.

The first 10 pledgers at this level will also receive a thank-you card with information about the hospital we're helping.

Any pledge of $1 per strikeout or $180 will receive everything above, except the t-shirt will be autographed.

The first 10 pledgers at this level will also receive an autographed thank-you card with information about the hospital we're helping.

Any pledge of $2 per strikeout or $360 will receive everything at the $1/strikeout level, plus an autographed item.
Anyone whose pledge or donation total equals at least $500 will receive everything included in the $2/strikeout level and also be entered to win a Cardinals team-signed baseball.
Anyone whose pledge or donation total equals at least $1,000 will receive everything included in the $2/strikeout level and also be entered to win a Batting Practice and Meet & Greet Package (1 available):

Passes for 4 to watch the Cardinals take batting practice before a game at Busch Stadium
Meet and greet with me
4 signed baseballs
4 tickets to the game