7/26 Update: thanks to our generous friends and family…we passed our initial goal of $5,000 in the first two days! We've increased the goal amount to reflect a new "stretch goal" of $12,500 (this represents the approximate lodging cost for our team since the group rate is $145/night per family for 7 nights). The total costs including meals, gas, uniforms, entry fees, etc. could be up to $25,000 so every little bit helps!
---
Upper Allen Mechanicsburg Baseball Association has a rich history of success. Since this group of kids started playing together last summer, they are 34 & 4 (7u Navy all-stars, Wildcat Travel & 8u Navy all-stars). Our baseball loving team won every game in our District & State tournaments by mercy rule… and now they have the opportunity of a lifetime.  The UAMBA 8u Navy All-Stars have officially accepted an invitation to play in the Babe Ruth/Cal Ripken 8U World Series from August 14th to August 22nd!
The travel expenses (hotel, gas, meals, etc.) associated with this opportunity are the responsibility of each player's family. We've created this fundraising team to help make this World Series dream come true. Please consider donating to support these little ball players representing our community on the national stage!
You will be able to watch our games live on your mobile device by downloading the GameChanger app, creating a free account, and then clicking this link to become a fan of our team.
Thanks for your support!  #UAalltheway
---
UAMBA Navy 8u All-Stars "In the News"
7/23/2022 ABC 27: Upper Allen baseball headed to the World Series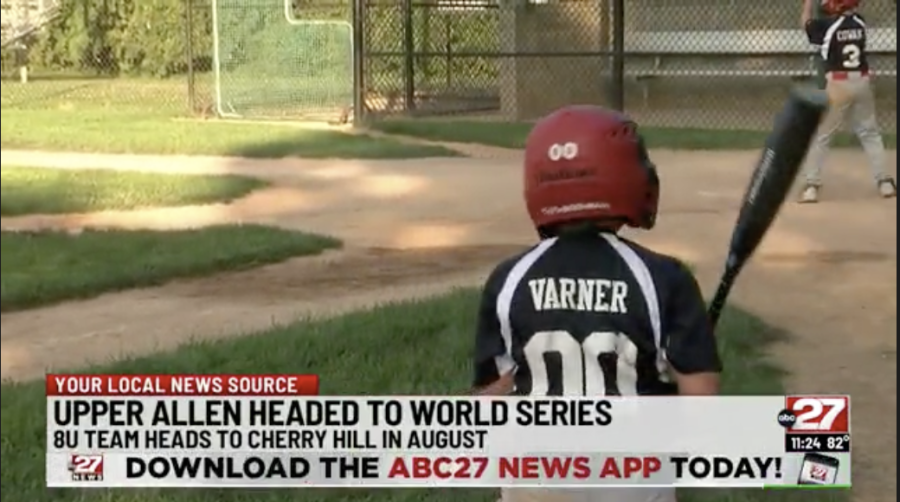 7/16/2022 The Sentinel: Upper Allen wins Cal Ripken 8u state tournament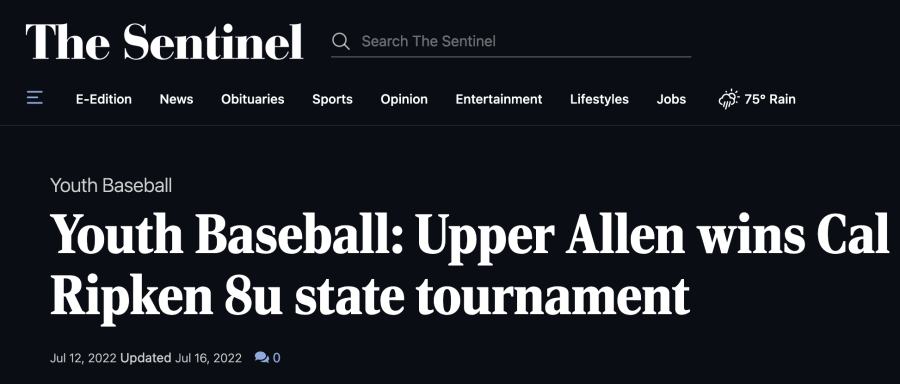 ---
Thank you to our Corporate Donors!
Planet Fitness matched the first $1,000 donated!
Upper Allen Mechanicsburg Baseball Association