PLEASE JOIN ME IN SUPPORTING UNIVERSITY OF IOWA STEAD FAMILY CHILDREN'S HOSPITAL AT THE 2020 NFL COMBINE BY PLEDGING FOR EVERY INCH OF MY VERTICAL LEAP.
---
Throughout my college career, as a team, we went to visit the children's hospital frequently. I was always inspired by the community there, especially the patients. I grew up in the area, so I know families that have been in and out of the hospital, and they have always been treated so well. They talk about football players as tough, and they crown us as champions, but the kids at UI Children's are the real heroes. These kids are some of the bravest and toughest people I have ever met. They are the true champions.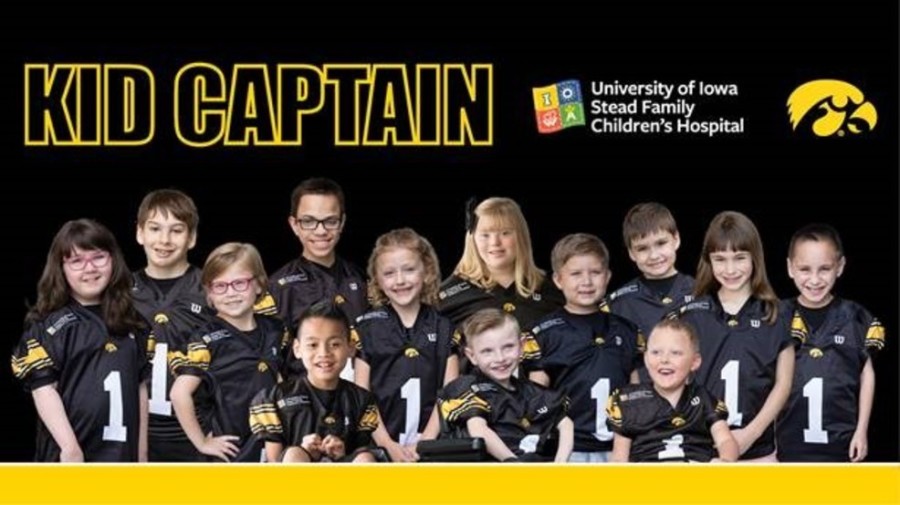 That is why, as I take the next step toward achieving my NFL dream, I have made an important decision to use my performance at the NFL Combine to support University of Iowa Stead Family Children's Hospital. They have been dedicated to meeting the health care needs of children and families since 1919. For the patients there, and for all of the kids out there who are fighting, I am honored to use this great opportunity and platform that I've been given to support this amazing place, and its work to improve the health and lives of as many children as possible.
---
THANK YOU!
Thank you for your support of my campaign and of University of Iowa Stead Family Children's Hospital. I'll be training extra hard, knowing that with your pledges, every inch is more money raised for these amazing kids, and this amazing place.
Please don't forget to share this campaign and your support on social media (Facebook, twitter, instagram, etc.).
Sincerely,
Tristan Wirfs