---
I'M ENDING ONE CHAPTER ON THE FIELD & STARTING A NEW CHAPTER TO END DOMESTIC VIOLENCE.
I've caught a lot of footballs throughout my professional career. But few will mean more to me than the ones I catch this season. Not just because this will be my last season suiting up in a Ravens uniform, but because every catch I record this year will directly impact victims of domestic violence and families in need of medical services.
My wife Angie and I love the city of Charlotte (and Baltimore) but more than 8,000 crimes of domestic violence are reported to the police each year in Mecklenburg County. Nationally, every 9 seconds in the US a woman is assaulted or beaten, and 1 in 3 women have been victims of physical violence by an intimate partner within their lifetime.
That's unacceptable.
In partnership with Project 658, Angie and I have decided to establish the Smith Family Wellness Center in order to provide the highest level of care for the emotional, medical, physical, & spiritual needs of at-risk families in Charlotte.
---
MAKE A DIFFERENCE
I'm challenging you to join us this season to help victims of domestic violence and teach our youth, especially our young men, to respect women. You can support the cause by cheering me on and pledging a donation for each catch as well. Together, we can provide hope to victims of domestic violence.
I will personally match every donation made by fans, doubling our effort to end domestic violence.
PLEDGE REWARDS
The Steve Smith Family Foundation will follow up with you to coordinate logistics/shipping if you have won an incentive or qualify for an incentive from above.
---
WIN VIP PACKAGE TO MY FINAL GAME
Sign up to become an official Fundraiser by clicking here. The individual that raises the most money for Project 658 will win a VIP package which will include a pair of tickets to attend my final Ravens game at M&T Bank Stadium Park, get to meet me after the game and receive an autographed jersey, gloves, and cleats.
Share your custom fundraising link with your friends and ask them to make a pledge. You will receive recognition and climb the Leaderboard every time someone makes a pledge to your fundraising link.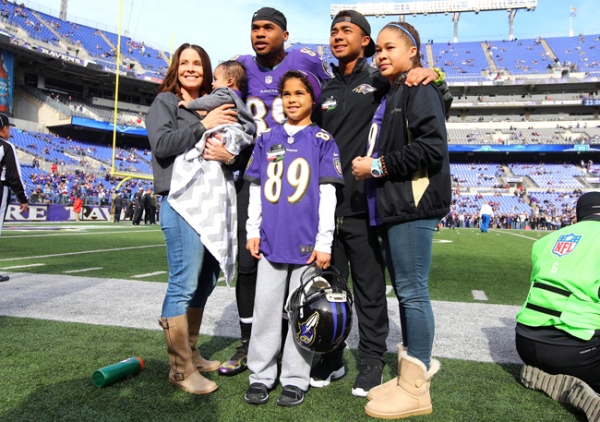 ---
THANK YOU
To learn more about the Steve Smith Family Foundation, visit stevesmithfamilyfdn.org. To learn more about Project 658, visit project658.com. Thank you for your support of the End Domestic Violence campaign and for all of your support throughout my career!
Sincerely,
Steve & Angie Smith