NFLPA Community MVP Week 9: Cam Heyward
Each week during the regular season, the NFLPA #CommunityMVP program recognizes one player who has demonstrated a commitment to making a positive impact in his community. I am honored to have been chosen as the Week 9 NFLPA Community MVP. This is your chance to become a Community MVP with me by making your pledge.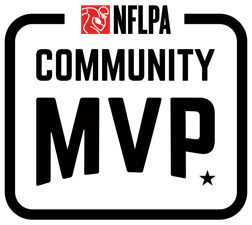 EVERY KID NEEDS TO HAVE ONE PERSON WHO IS IN THEIR CORNER, ROOTING FOR THEM AT ALL TIMES
With the help of my Steelers teammates, I'm inviting fans to help positively impact the lives of today's youth by making a pledge for every sack we record throughout the 2019 NFL Regular Season to the Boys & Girls Clubs of Western Pennsylvania.
The Heyward House will be matching every dollar up to $8,000!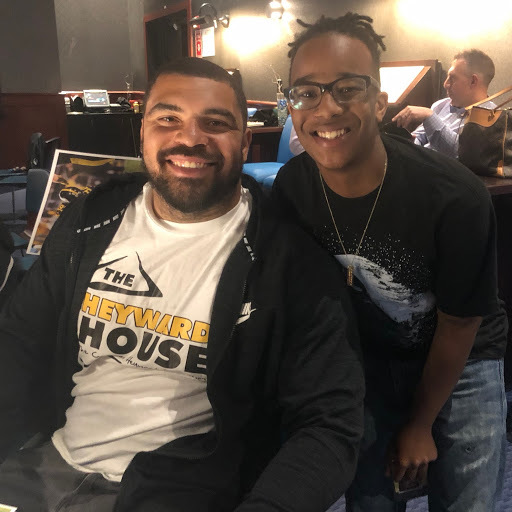 Boys & Girls Clubs of Western Pennsylvania (BGCWPA) offers competitive sports programming throughout our 7 local Clubhouses for over 4,500 kids annually. BGCWPA staff ensures these activities develop fitness, as well as positive use of leisure time, skills for stress management, appreciation for the environment, and social skills.
According to RAND Education, 63 percent of school sports budgets are stagnant or decreasing, which disproportionately affects underrepresented youth. BGCWPA is committed to continue offering mentored sports programming to teach many life skills in addition to how to play.
Over the last 131 years, BGCWPA has been able to expose local kids to baseball, basketball, soccer, golf, boxing, Tae Kwon Do, ballet, deck hockey, and many other sports to fulfill our mission to "activate and advance the potential in every child by doing whatever it takes to ensure they have great futures."
BUT WE CAN'T DO THIS ALONE! Your donation will keep our programming fresh and into the hands of our communities. With help from Sacks for Kids, thousands of kids will be able to reap the benefits of Boys & Girls Clubs of Western Pennsylvania's sports programs which teaches teamwork, responsibility, healthy lifestyles, hard work, and resilience. Thank you for your support! To learn more about BGCWPA programs, visit www.bgcwpa.org
---
SPECIAL REWARDS
ANYONE WHO PLEDGES $10 PER SACK WILL RECEIVE A SPECIAL CAM HEYWARD T-SHIRT
ANYONE WHO PLEDGES $20 PER SACK WILL RECEIVE A SPECIAL CAM HEYWARD T-SHIRT & TWO (2) TICKETS TO THE HEYWARD HOUSE CHARITY FUNDRAISER WITH CAM AND HIS TEAMMATES ON OCTOBER 7TH
---
THANK YOU!
This campaign goes beyond football. It's about giving to those who truly need and deserve our support. Thank you for supporting my cause and all of your support throughout my career!
-Cam Heyward