Please join me in improving the lives of children by making a donation.
Each week during the regular season, the NFLPA #CommunityMVP program recognizes one player who has demonstrated a commitment to making a positive impact in his community. I am honored to have been chosen as the Week 9 NFLPA Community MVP, based on my efforts working with the Kansas City Chiefs to help ensure that new voting machines were available, so that Arrowhead Stadium could serve as a polling place for our recent election. In recognition of this honor, the NFLPA has kicked of my campaign by making a $10,000 to my 15 and the Mahomies Foundation. This is your chance to become a Community MVP with me by making your donation!
---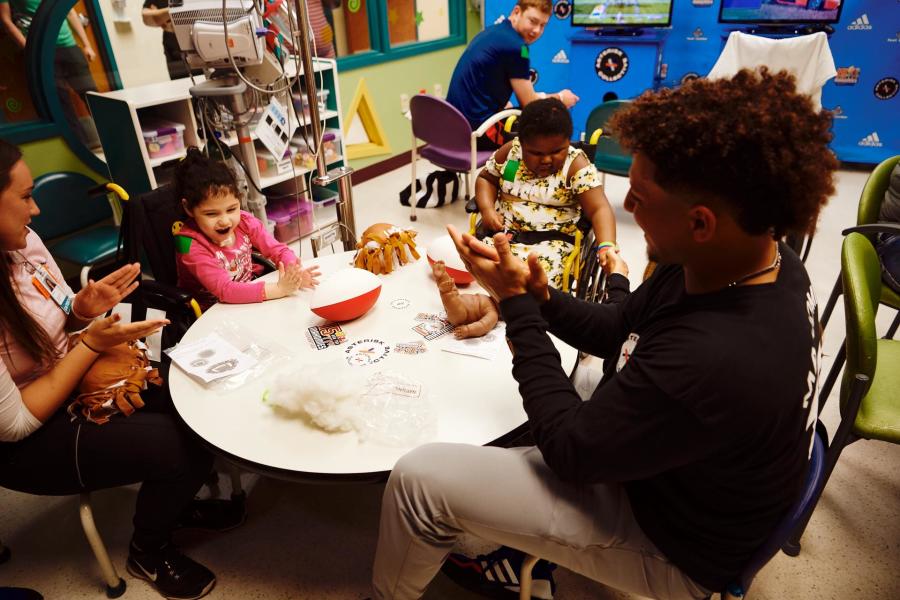 WHO YOU'LL BE SUPPORTING
Established in 2019, 15 and the Mahomies is dedicated to improving the lives of children. The Foundation supports initiatives that focus on health, wellness, communities in need of resources and other charitable causes.
The Foundation's signature program is called 15 FOR 15, which will support 15 youth charitable initiatives that focus on academics, science, the arts, classroom supplies, athletics, children with disabilities, after-school programs and more.
---
THANK YOU!
This campaign goes beyond football. It's about giving to those who truly need and deserve our support. Thank you for supporting my cause and all of your support throughout my career!
- Patrick Mahomes