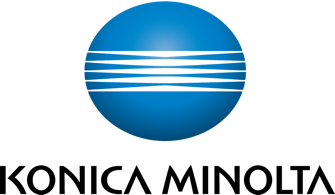 A birdie beats par any day and when a birdie helps advance efforts in the fight against pediatric cancer, it's a win-win for all players. Join Konica Minolta as we once again raise awareness and money for Tackle Kids Cancer at THE NORTHERN TRUST Birdies to Benefit Tackle Kids Cancer taking place August 23-26, 2018 in New Jersey. The top donor on our page will win a Dustin Johnson, last year's THE NORTHERN TRUST champion, signed pin flag! Just be sure to make your pledge or donation by Sunday, August 26 for your chance to win!
---
BIRDIES TO BENEFIT
As an official sponsor of THE NORTHERN TRUST tournament, we're increasing support for Tackle Kids Cancer, the tournament's Official Charity, and one that is very near to our hearts.
Not sure how much to donate? Here's some helpful math. An average of 1,200 birdies are made throughout the tournament. Challenge the world's best golfers by pledging as little as a penny a birdie. At a penny a pop, your donation total comes to $12.00. If you can and would like to make a larger, one-time donation, we encourage you to do so. Remember, no pledge is too big or too small. For every donation, Konica Minolta will match up to an additional $12,000!
---