The COVID-19 crisis and its economic impact have hit Project Béisbol's partner communities in Colombia hard. Very hard. In communities where around half of Colombians and the vast majority of Venezuelan refugees work in the informal economy (street vendors, housekeepers, etc.), quarantine measures and the lack of a safety net are leading to starvation. Project Béisbol is asking for your help to save lives in the communities we work in by purchasing food and protective supplies for those most at risk.
Through your support, we are allocating funds to our most trusted partner community leaders and foundations who are able to determine the families most impacted and at-risk due to the economic downturn. These funds are being used to buy groceries and protective supplies which are then hygienically distributed to qualified families for a period of one to three months. Last week, our community partners across Colombia delivered nutritious food to 120 families (480 people) in the most vulnerable communities to support their household for one month through the worst of this crisis.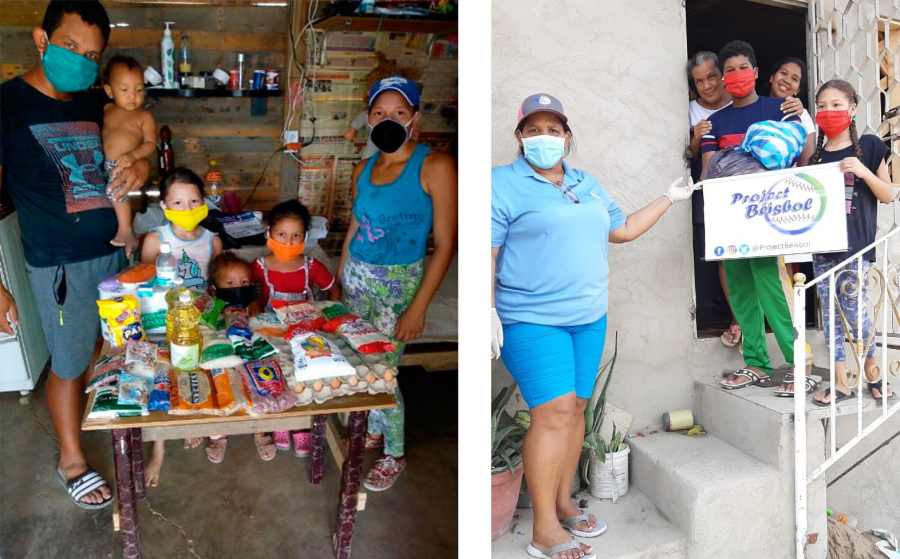 Project Béisbol's primary mission is to unite vulnerable communities by creating opportunities through baseball and softball. Although food security is outside our normal work, we realize that we are in a unique position to provide fast relief to people in dire straits due to the decade we have spent building strong relationships with trustworthy community leaders across Colombia. We hope to return to the baseball and softball fields soon, but until then, we are determined to help members of the Project Béisbol family who need us now through your support.
Every dollar will make an immediate impact. $50 can support a family of four for a month. Make a tax deductible donation today!