---
MARCH 25th UPDATE –
Elliott Detjen successfully shot 98/100 free-throws during his March 25th Facebook Live event! :) It was a great shooting day for sure… However, he has only met 48% of his $7,000 needed! We invite you to make a one-time donation in any amount to support Elliott. Your donation will be immediate and is not affected by the number of free throws recorded during the March 25th campaign. Thank you for your support!
Watch recap video here.
---
ABOUT THE VIDEO
Elliott Detjen: The student-athlete.
Elliott is a 15-year-old from Draper, Utah (Suncrest) who plays Shooting Guard/Small Forward for the national powerhouse Lone Peak Basketball program. Currently enrolled at American Preparatory Academy, Elliott will transfer with high academic honors to Lone Peak High School as a Sophomore in the fall.
Elliott believes there are no shortcuts to the top. You can't short-circuit the process, luck into things, or cheat your way to top performances. While maintaining a 4.0 GPA, Elliott trains up to 5 hours each day both on and off the court. His training regimen involves:
5:00 am high-intensity shooting, footwork and body control workouts with BYU basketball legend Marty Haws;
3:30 pm advanced strength, power, speed and agility training with nationally renowned pro/college coach David Stroshine;
6:00 pm pro-level ball handling & dribbling exercises with Grind Athletics;
Lone Peak High School team practices during the 2016-17 UHSAA high school season;
AAU Lone Peak Basketball and Division 1 Mountain Stars team practices during the 2017 off-season.
---
WHY THIS FUNDRAISER?
Elliott needs financial support while he competes against the nation's top college prospects this summer. He wants to EARN it!
After years of dedication and hard work, Elliott has earned a coveted spot on the Mountain Stars, a top-tier Division 1 AAU basketball team representing Utah on the national stage during the NCAA live viewing period. Identified as the region's rising stars for NCAA coaches to keep tabs on, this year's diverse 16U/15U team rosters includes all-star players from Africa and Brazil who attend Wasatch Academy to standout prospects like Elliott from the Intermountain West.
Needless to say, it is VERY expensive at this level of competition. Elliott needs to raise the money necessary for this extraordinary opportunity, and to assist one of his international teammates from Wasatch Academy. He wants to reach out to his family, friends, teachers, coaches, community, and all those who believe in him; and invite them to contribute in a fun, interactive way. He asks for your support today by clicking the "PLEDGE NOW!" button. Your financial contribution will help greatly with the essential costs over the next 5 months including:
travel
hotels
meals
tournament fees
coaching fees
uniforms
shoes (Elliott goes through a pair every 6 weeks!)
and so much more…
All support for this opportunity is welcomed and appreciated!
→ Learn more about Elliott and the Mountain Stars program by visiting his Profile & Stats page!
---
WHAT IS ELLIOTT'S GOAL?
Elliott's goal is a minimum of $7,000 which will also help out one of his international teammates from Wasatch Academy. Yup, that's a lot. As of June 14th, Elliott has raised almost $3,500 with 36 people who pledged for his Free-Throw campaign. But what this means is he is only half way to his goal. We invite you to contribute a one-time donation in any amount today to assist Elliott with an opportunity like no other. :)
---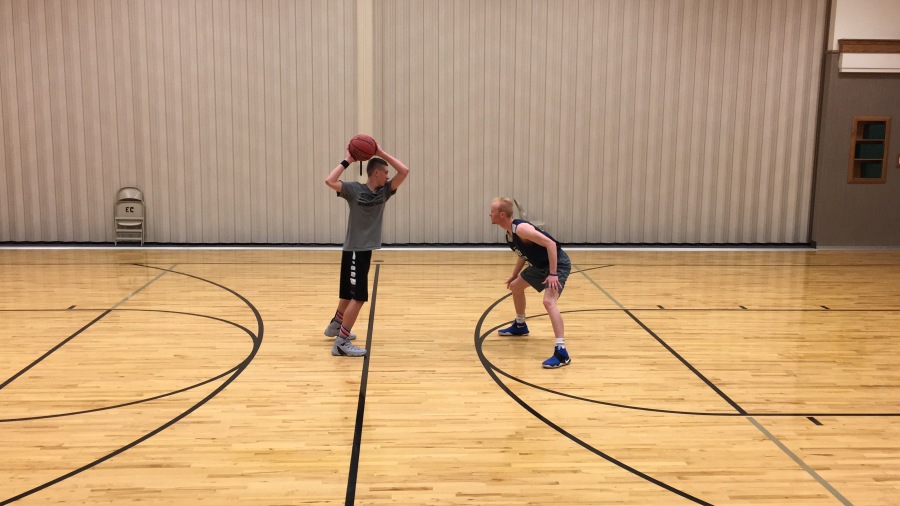 PROFILE STATS – ELLIOTT DETJEN
#35 / SHOOTING GUARD, SMALL FORWARD
Age: 15 Hometown: Draper, Utah (Suncrest) Height: 6'2" Weight: 160 lbs Current teams: Lone Peak Freshman (Guard-forward), Utah Reign ELITE 15U (Guard-forward), and Mountain Stars 15U (Guard-forward) Parents: Reina Detjen, Jim Detjen Education: Lone Peak High School (Class of 2020), American Preparatory Academy GPA: 4.0
2017 Mountain Stars Stats Page: utahmountainstars.com/detjen
---
THANK YOU
Thank you for supporting my campaign! Whether or not you can contribute, all are welcome to share this campaign with your friends and family via email, Twitter and Facebook!
Sincerely,
Elliott Detjen