My off-the-field passion is 60 feet 6 Foundation. I started it to help fight leukemia and hopefully make an impact on kids in need. …I had no idea how it would change me. These kids have taught me how to live. I'm personally pledging $100 for every strikeout I record this season, and I'm inviting you to join me.
---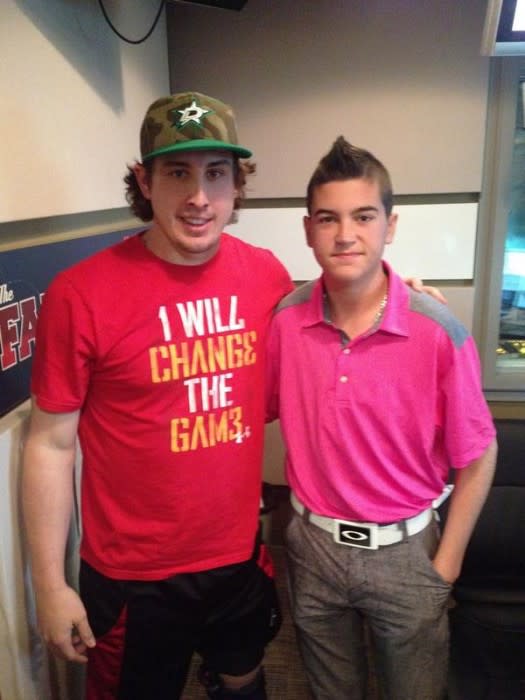 FOR BRIGGS
In 2014, I met 18-year-old Briggs Berry during one of my visits to Cook Children's Hospital in Fort Worth. Briggs was stricken with IgM syndrome, a rare immunodeficiency disorder that compromises an individual's ability to fight off viruses, bacteria, or other pathogens.
I felt instantly connected with Briggs and drew inspiration from the his courageous struggle and devotion to helping others. Even though he was battling for his own life, Briggs never stopped thinking of others. He lived life to the fullest and never took anything for granted. He was a wonderful kid with a strong heart.
Sadly, Briggs lost his struggle with IgM syndrome and passed away in September of 2014. To honor his memory, and to help others like Briggs, I established the 60 Feet 6 Foundation to raise awareness and fund research for leukemia, particularly the pediatric forms.
---
CAMPAIGN REWARDS
As a special thank you for your generous support of my K's for Kids campaign, I'm throwing in some awesome rewards for those that take the pledge with me:
Anyone whose total pledge or donation equals at least $100 will receive an exclusive "Change the Game" T-shirt and will be entered to win a chance to hang and play a round of golf with me at TopGolf
Thank you so much for your continued support and for joining my K's for Kids campaign this season! No pledge is too small or too big. Every little bit helps. Together we can CHANGE THE GAME!