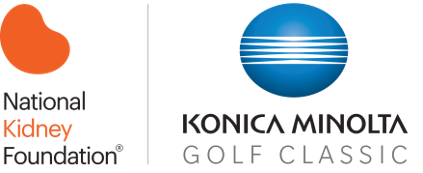 Perhaps the single most defining aspect of a person's character is one's ability and willingness to show compassion toward others. This can come in many forms and through many acts and has a global effect that extends from friends and family to strangers on the opposite side of the world.
My father, Jon DeChambeau, has had diabetes for 28 years. His kidneys had failed and he relied upon lengthy dialysis treatments nearly every other day to simply stay alive. On March 8, 2017 his life was changed when he received the gift of life – the donation of a kidney from a living donor, a high school friend.
That's why I am proud to partner with the National Kidney Foundation to help raise funds to raise awareness about organ donation and kidney health. During the month of April and into early May, I will conduct a Birdie Challenge fundraiser, pledging to donate $250 for each birdie and $500 for each eagle I make on the PGA Tour. You can help by pledging per birdie or you can make a one-time donation.
My dad's health prevented him from watching me play on the PGA Tour, but I am excited for him to join me very soon. Please help make a difference so that others can live life to the fullest.
Any pledge amount, big or small, will support the life-saving organ donation and kidney health initiatives of the National Kidney Foundation and the Fresno Nephrology Kidney Foundation. I challenge you to also make a pledge and make a difference.
Thank you for joining me as I birdie my way through Donate Life Month!
Bryson DeChambeau
PGA TOUR Winner
---
CAMPAIGN REWARDS
Everyone who pledges at least $50 per birdie or makes a flat donation of $1,000 or more will receive a dozen Bridgestone Golf balls, courtesy of our presenting sponsor, Bridgestone Golf.
*Prize will be awarded once pledger pays total donation after Bryson's birdies are added in.
---
Founded in 1987, the NKF Konica Minolta Golf Classic is The Premier Amateur Golf Event for Charity. Each year thousands of golfers from across the country participate in close to 30 local events held at top venues across the country, entertaining clients and playing for the chance to qualify for the National Finals at Pebble Beach. Participating golfers raise over $3.5 million annually to benefit the NKF. The road to Pebble Beach starts at a tournament near you!