Friends Bethani King and Jessica Stotz wanted to raise funds and awareness for Venezuelan refugees. With their dollar-per-mile-hiked fundraiser, they have raised over $2,000 benefitting On the Ground International, a non-profit dedicated to helping Venezuelan refugees.
Bethani King has supported refugees around the world for years, and seen first-hand the hardships these displaced migrants are forced to endure. When Venezuelans were forced out of their homes to flee political and financial ruin, she wanted to help, and had a loyal base of followers eager to support her.
She was receiving enough money from enough people that she had cause to found On the Ground International. Her non-profit organization is dedicated to assisting Venezuelan refugees in all stages of their resettlement, with a goal of establishing enough shelters that the walkers— or "Los Caminantes"— can find shelter on a nightly basis.
King had planned on doing a hike with her friend Jessica Stotz during her return to the United States to renew her visa. As they mapped out their excursion, they realized their 500-mile trip through the Pacific Crest Trail almost perfectly mirrored the trek many of the Venezuelans are making to find work and stability.
"When I was in Colombia, I felt a little guilty watching these people walking all this way in plastic clogs. They don't have packs, they don't have tents, they don't have food. I knew I had this trip where I'd be hiking by choice, with all the right equipment," King explained. "So I took it as an opportunity to raise money and awareness." Thus, she and Stotz created "The 500 Mile March."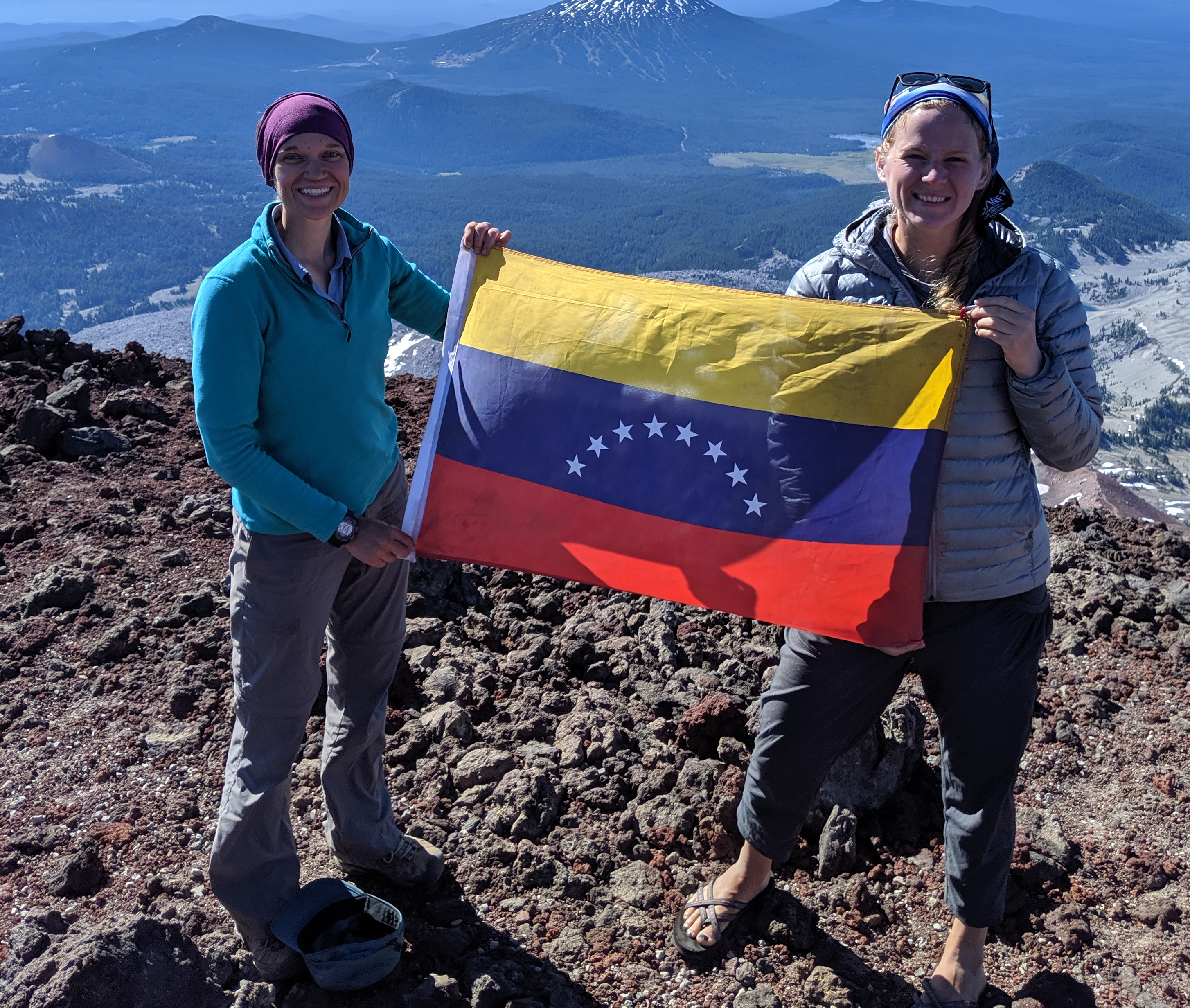 Inspired by King's mission, Stotz was all too eager to join the cause, and help raise money for the refugees. "As we started to plan the hike, I started to realize how intimidating this 500-mile journey must be for the Venezuelans. It really hit home for me to think I'm going to on this trip to enjoy nature, and I'll have all these creature comforts," she said. "We can buy the right packs and the right tents. But the Venezuelans are being ousted from their homes with almost no warning, so families are leaving with just the clothes on their backs and shoes that have holes in them. It just really struck a chord that I should be doing something more for them."
By asking supporters to pledge per mile, the hiking fundraiser has raised over $2,000 to benefit On the Ground International so far. The thought of their campaign and the many people it will help keeps the women focused and motivated when on the trail, to the point that any potential shortcuts are bypassed. "We saw an alternate route on the map just the other day," King said. "It would have shaved off ten miles and 2,000 elevated feet. But no, we needed those ten miles for our pledges, so we have to climb those 2,000 feet!"
With King's connection to many of the migrants through her non-profit, she's able to directly share the impact that her hike is making. An estimated 3.4 million Venezuelans have been displaced, making her messages paramount to a dispirited group of migrants.
"I've got a Venezuelan flag with me, and almost everyone I pass on the trail asks about it, and I tell them about the crisis. I'll also take pictures and send them back to the refugees and say 'Look I'm telling your story!" King said. "And that's important. Some of them have told me they've pretty much given up hope that anything good could happen in their lives again. They need the hope that awareness is growing and more help is coming as time goes on."
With every mile hiked and dollar raised, King and Stotz have delivered on that promise of hope to a nation of people in desperate need of it. There is still much more that needs to be done, but non-profits like On the Ground International prove that awareness is spreading, and humanitarian aid is on the way.
Share this Story:
Published on August 1, 2019
by Alexander Diegel