Performance-based fundraisers offer a unique opportunity to connect with your supporters that traditional fundraisers just can't match. By having donors pledge for every mile, touchdown, or home run, you can truly connect your audience to your cause in a fun and meaningful way. Here are our tips on how to excite your supporters, and take your campaign to the next level.

1. Write a unique campaign description
Your campaign description is your first and best opportunity to share your "why" with your audience. Take advantage of this by telling your unique story. You're sacrificing your personal time and effort to raise money for a cause, so tell your supporters why it's so important to you, and be sure to tell it visually.
Show photos that represent your cause, like the beneficiaries or the organization you're trying to help. This will show supporters how important their contributions are, and the impact they can make. Better yet, include a video. The video doesn't have to be any great effort or time drain. One that is shot on a phone or in the back yard can display the organic, personal nature of your fundraiser.
Take a look at Campbell's "Eyes Up" campaign. Campbell's was not an overly-produced, professionally-shot video. Yet, it was the backbone for a campaign that raised over $25,000 in support of his friend's mother, who is battling breast cancer.
"We shot a video in the backyard , and within ten minutes had it edited and posted," his mother Alli explained. "People really responded to the video, and Campbell's cause. I really think it made a big difference in his fundraiser."
2. Utilize the Inside-Out Strategy
The "Inside-Out" strategy is a proven fundraising method that we've seen utilized time and time again. After you've given yourself, go to your closest family and friends as the first potential donors to your campaign. Your "Circle of Trust," if you will.
Send them direct messages, not an email or social media blast. Give them a phone call, or a text. Tell them what you are doing and why this cause is so important to you. As our Director of Customer Experience JohnPaul Bennett put it, "If your family and friends won't give to your campaign, you should probably choose a different cause."
Once you've gone to your inner circle, go to your more casual friend groups. Your Saturday softball team, your book club, whatever your more loosely-connected social group is. This is where a bigger email blast is more appropriate, which Pledge It makes easy via its "Manage Supporters" feature. You'll also want to ask that group to share with their audience. Maybe you know your friend Zach's Dad, but not enough to give him a call and ask to give to your campaign. You never know who will give to your cause.
For example take human rights activist Jen Marlowe, who has raised nearly $20,000 in two separate campaigns campaign to help children suffering hardships in Gaza. "There were two people who gave a thousand dollars, which were my biggest donations and they didn't even come from my networks," she explained. "There were friends of friends who re-posted, and then people in their networks gave. It was pretty amazing."
3. Use Social Media to Connect with your Network
Your various social media profiles represent a truly unique way for you to connect to your audience and build a brand around your campaign. Depending on the action powering your fundraiser, it may make sense to post pictures of your workouts and trainings. This will keep your community engaged, and show your dedication to the cause.
American Ninja Warrior Roo Yori—The Ninja for Dogs— had one of the more creative social media campaigns that we've seen. He was completing ninja obstacles for dog rescue, and posted photos from his trainings as he approached his event. Pretty standard stuff for a fitness-based campaign.
As the owner of two rescue dogs, he also went the extra mile by getting his furry buddies in on the fun. For milestones such as a five thousand dollars raised, or 500 dollars per obstacle, Yori promised second breakfast for one of his dogs, then double down with a follow up for his second dog, saying "Juju is jealous, can we earn second breakfast for him too?" His fans and supporters rallied to his cause with each video, sucked in by the fun and heartwarming nature of the dog videos. As a professional athlete, he of course had a bigger following than most. But the creative thought he put forth to utilize his social media accounts can be emulated by anyone.
On the opposite end of the spectrum from a fitness perspective is lawyer Steve Yeager and his doughnut challenge. Yeager raised funds per doughnut eaten during a 5K, to the benefit of the Troy L. Atkinson Memorial Fund. Yeager and his law firm, Battle Born Injury Lawyers played in with the fun of the campaign perfectly, posting photos and videos of Yeager mid-doughnut challenge, as well as the grueling "trainings" he performed for the event.
Whether you're a professional athlete, or a doughnut enthusiast, the possibilities for how you can connect to your community via social media are practically endless.
4. Pitch to Your Local News Outlet
When your campaign has hit a certain level of success, it may be worth pitching to your local newspaper/online publication. The impact you've made, and the way you're doing it, could very well be newsworthy.
We've seen it time and again, recently with musician and Dayton, Ohio native Mike Cooley's "Riding for Lois Oglesby" campaign. By having supporters donate per mile he biked, Cooley raised $5,000 in support of the surviving family of one of the victims of the Dayton mass shooting. The story was pitched to the local Dayton news station, who ran it and brought a new and wider audience to his campaign.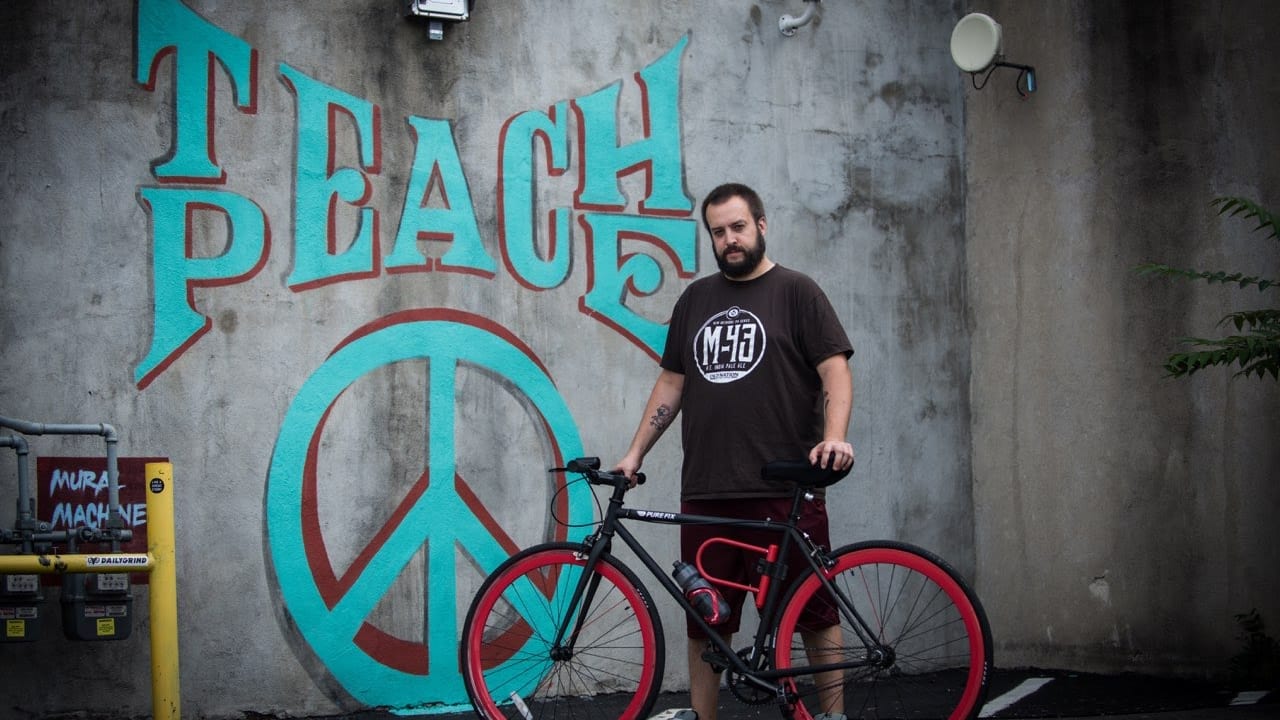 5. Say Thank You
It seems obvious, but always be sure to say thank you to those who donated to your cause. Believe it or not, 68% of donors who have not given a second time cite lack of communication and/or gratitude as the reasons they left the cause.
Maybe you have no intention of running a repeat campaign. But you should still say thank you. It can be the difference between your donors feeling great about the contribution they made to your beneficiary or being left with a bad taste in their mouths.
This can be done with a simple email or social media blast. But for those who went above and beyond with their contribution, a phone call or a hand-written letter may be in order.
That's it for this round of tips! We hope you enjoyed, and run a fantastic fundraising campaign. If you have any questions or there's anything we can do to help, feel free to contact us at support@pldgit.com.