This past September I qualified for my third PGA Professional Championship set to take place in April 2019 in Bluffton, SC at Belfair. As a PGA Professional it can be hard to carve out time to focus on my own game but I have been so fortunate to have members and mentors throughout my career that have encouraged and supported my commitment to growth as a player. That hard work and time investment has paid off once again. Playing in the National Championship is an experience unlike any other. Competing against the best PGA Professionals on the national stage is exhilarating and a valuable reminder of why I love this game so much.
When considering how to raise money to participate in this special event I knew I wanted to take this opportunity to do more. That is why I am pledging to donate half of all funds raised to the ALS Association (ALSA). If we exceed our goal to cover expenses, I will be donating all additional money raised directly to the ALSA. In addition, I am personally participating in the fundraiser by pledging to donate $5 to the ALSA for every birdie that I make.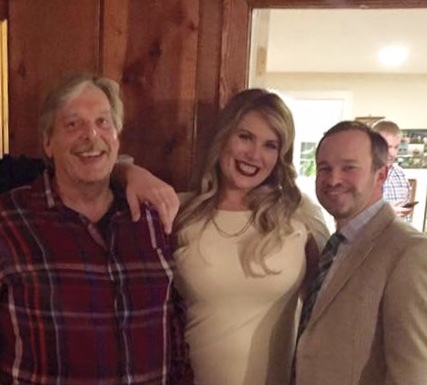 The ALS Association supports a cause particularly close to home. As some of you may know, my wife, Samantha, is more than just my partner in life, she is also my caddy. One of our biggest fans, and supporters, is her dad, my father-in-law, Norman. He was diagnosed with ALS several years ago and it would mean so much to both of us to be able to contribute to an organization dedicated to finding new ways to fight this debilitating disease. I am so grateful for his support and encouragement when I am out on the course, I want to be able to show him support in return as he continues his battle. Hopefully this will be the year he will get to watch me advance from the PGA Professional Championship to the PGA Championship (the top 20 finishers are invited to compete in the PGA Championship).
How it works: Starting on October 24th with the TaylorMade TP Classic you can pledge to make a donation for each birdie I make in a competitive round. Alternatively, you are able to simply make a one time donation. While the tournament is quickly approaching in April, I will be accepting donations through the end of the 2019 season and will be continually adding tournaments as registrations open.
Thank you for your support and here's to making a lot of birdies!