Pledge to donate now, and each time I hit one out of the park, YOU can help UNICEF Kid Power make a difference for kids around the world.
I've hit a lot of home runs throughout my baseball career. But few will mean more to me than the ones I hit this year. Not just because this will be my last season suiting up in a Red Sox uniform, but because every home run I hit will directly empower youth in our beloved city of Boston to get active and unlock funding for therapeutic food for severely malnourished children around the world.
My wife, Tiffany, and I love this city. That's why we're dedicated to do what we can to help the kids of Boston get active and save lives with UNICEF Kid Power. By getting active with the UNICEF Kid Power Band, kids go on missions to earn points and unlock therapeutic food packets for severely malnourished children around the world. As a UNICEF Kid Power Champion, I'm challenging you to join us this season and help teach our youth how they can impact the world around them.
---
I'm challenging YOU to help teach Boston kids the power of global citizenship. Pledge now to make it possible for them to join the UNICEF Kid Power Team and a difference!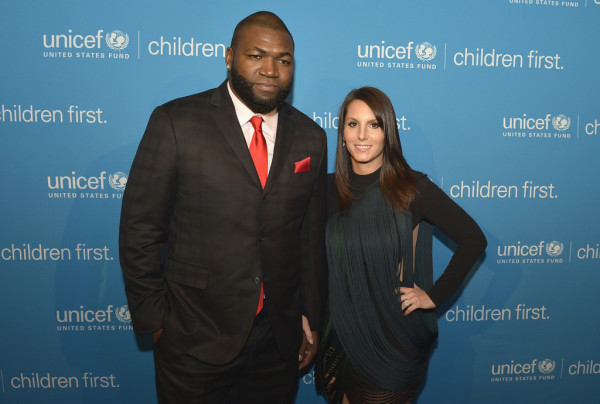 HELP KIDS AND EARN SOME SERIOUS BIG PAPI SWAG
Pledge $2 per home run - Enter for a chance to win a David Ortiz autographed baseball
Pledge $5 per home run - Earn a limited edition David Ortiz commemorative t-shirt (First 100 donors), plus enter for a chance to win a David Ortiz autographed baseball
Pledge $10 per home run - Earn an autographed David Ortiz 8 x 10 photo (First 34 donors)
Pledge $34 per home run (Big Papi's number!)- Earn an autographed David Ortiz baseball bat (Only available to the first 10 donors)_
Pledge $100 per home run - Earn a personalized David Ortiz signed jersey including a custom note to the donor! (First 5 donors)_
---
START YOUR OWN #BRINGITHOME FUNDRAISER
Red Sox Nation, I challenge you to see who can make the most of my home runs this season. Join Team Papi and start your own fundraiser by clicking here. Share your custom URL with your network, earn credit for each pledge you receive and climb up the leaderboard!
The two top fundraisers for UNICEF Kid Power will win two tickets to attend my final Red Sox game at Fenway Park on October 2nd!!!
Thank you, Boston, for supporting UNICEF Kid Power — and for helping me make my final Red Sox Season Count!
Sincerely,
Tiffany & David Ortiz
#BringItHome
To learn more about UNICEF Kid Power, visit unicefkidpower.org
*The U.S. Fund for UNICEF will coordinate incentive logistics/shipping. The raffle for the autographed baseballs will be held in early September. PLEDGE IT will provide updates on the number of earned incentives remaining in the Facebook comments section below.