---
Every touchdown I throw this season will support K-9 units of police and fire departments!
I've been blessed with a unique talent to play football. A talent that has taken me all the way to the NFL. While football helped provide me with opportunities, my family and I have always believed in giving back to those in need. So this season I'm proposing a challenge to the Steeler Nation, dog lovers and supporters of police and fire departments!
---
Make A Difference
I will be pledging $1,000 per passing touchdown I record this NFL season in order to support K-9 units. My Dad instilled in me a love and respect for animals. This is a good way to combine that passion with a desire to support the police and fire departments, which deserve all the appropriate resources needed to protect our cities and neighborhoods, and allow these brave men and women to arrive home safely.
You can support by cheering me on and pledging a donation for every passing touchdown I record this season too! It can be as little or as much as you can - every little bit helps!
Remember, your pledge can be as little or as much as you can provide.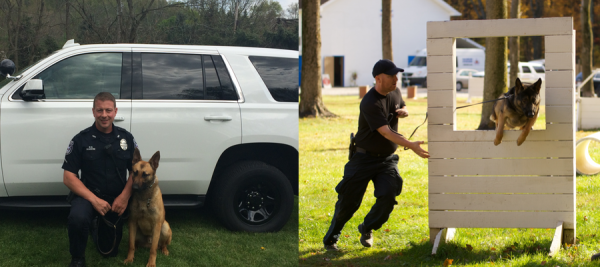 ---
Win An Exclusive Experience
Sign up to become an official Fundraiser by clicking here and the top 3 Fundraisers who raise the most money will win a pair of VIP tickets to a home game in December and receive a signed jersey
Share your custom fundraising link with your friends and ask them to make a pledge. You will receive recognition and climb the Leaderboard every time someone makes a pledge to your fundraising link.
---
Thank You
Thank you for your support and for all of your support during my NFL career! This is a great cause that is close to my heart and interests. Visit bigben7.com to learn more about my foundation.
- Ben Roethlisberger