Help me be crowned the Real Man of Major League Lacrosse!
My peers and I across the league are competing to see who will be named "Real Man of the MLL" by supporting breast cancer research through our on-field play!
During the month of May, as part of the Real Men Wear Pink Challenge, you can pledge toward every point I record to help find a cure for breast cancer. This is a cause very near and dear to me. I'm committed to earning your support by taking my game to the next level this May. Together, we can make an impact in the fight against breast cancer!
See where I stand against other players HERE
---
PLEDGE TO HELP ME BECOME THE REAL MAN OF MLL!
All proceeds will benefit the American Cancer Society in the fight against breast cancer.
---
MAKE A PLEDGE. GET SWAG.
Any total contribution of $50 or more (aggregate pledge total or flat-donation) will earn you exclusive MLL Real Men Wear Pink socks from Adrenaline Lacrosse, the official apparel provider of MLL.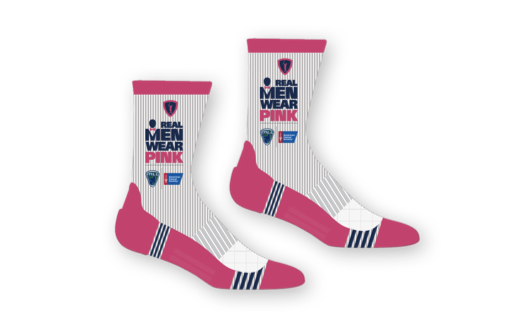 * The American Cancer Society will email an order form to qualifying contributors at the conclusion of the program. For questions, please contact evie.goulding@cancer.org
---
Thank you for your support!
Scott Ratliff